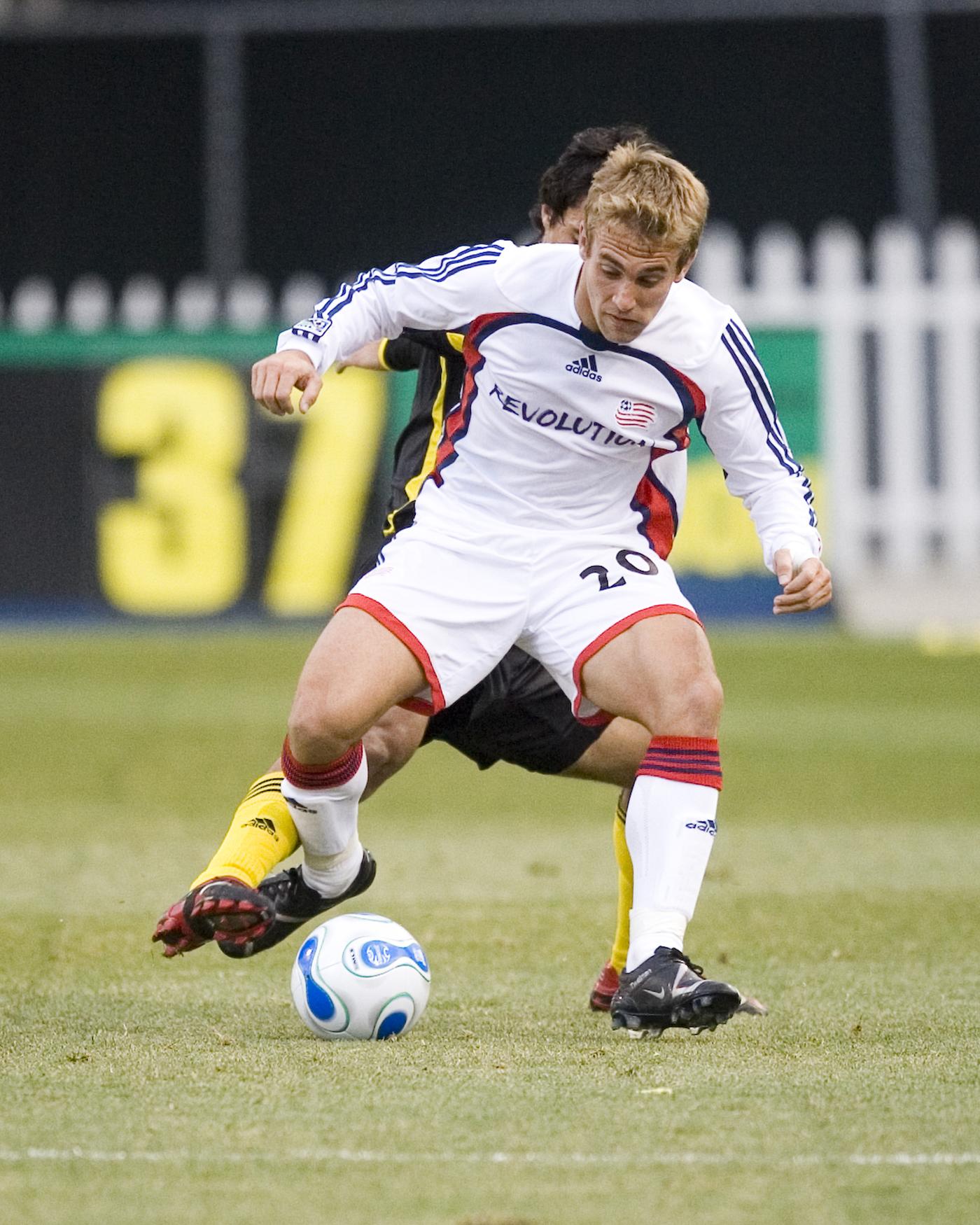 The Revs looked in relatively fine form on Sunday and easily dispatched the Dallas squad. This was the first game of the season that I watched and they look much the same way they did last year (the notable exception being not having the dazzling Clint Dempsey to watch).
Taylor Twellman (pictured at left and also rumoured to be interested in migrating to Britannia like Dempsey) was in rocking good form and scored in mid-aerial, twisty kick that left the Dallas keeper mystified. As Rev's coach noted during the mid game interview, the Revs did look a little sluggish in the 87 degree heat. Who can blame them?
Dallas does have some talent but it is mostly in the form of selfish and immature superstar types who either are unwilling or unable to engage in team play and one-touch cycling of the ball. To my mind the Rev just have too many weapons and as a result they just overwhelm any defense. Of note, is "Kenny" Smith who seems to go from the mid-line to the box in about three steps. He seems to be developing a penchant for attacking defenders straight on. He's like a young Julio "the Beast" Baptista of Arsenal Fame: graceful, fast and a bit intimidating.
There's a youngster named Cristman who looks impressive enough featuring a soft touch for a big man. Rookie Wells Thompson looked a little lost out there, he'll need a few seasons of course to get up to par.
Other than that, it was the usual Revs roadshow: solid all the way around, a crew that seems totally comfortable with each other and with themselves. Acquiring a "designated player", a super-salaried star is all the rage this season with the advent of Mr. Beckham in L.A. As the English Premiere season wraps up, I wonder who Coach Nicol will entice to cross the Atlantic with him?