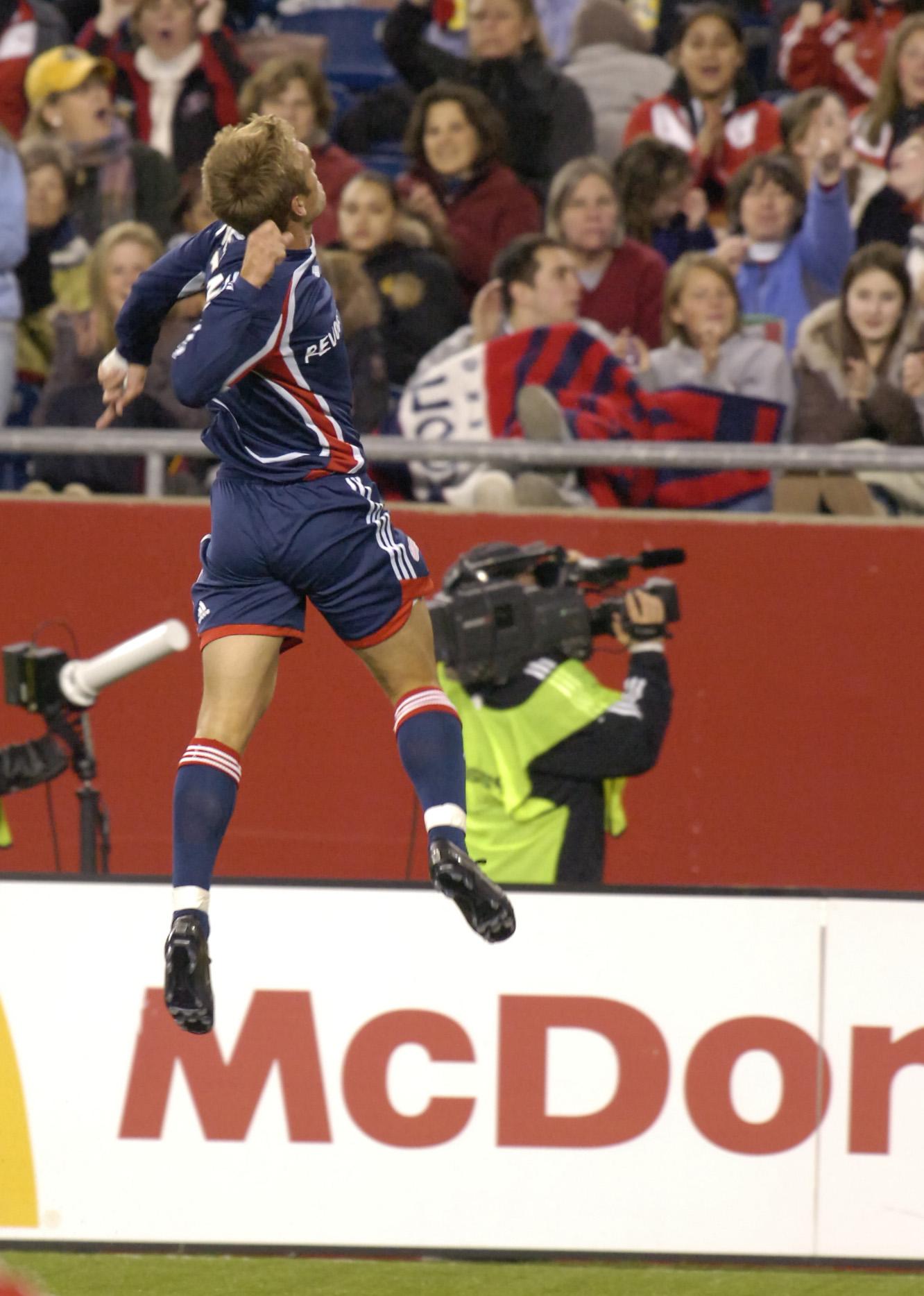 The New England Revolution blasted expansion Toronto FC. Taylor Twellman was up to his usual antics with two goals one of which counted as the 500th in club history. The game was broadcast on channel 38 WSBK TV which means I could have watched it had I not been wrapped up watching Sheffield United manhandle West Ham United. Apparently the Revs have scored a contract with channel 38 which comes as a relief as the English Premiere League draws to a close and I only have Setanta Sports and the DirecTV family pack (No ESN or NESN). The Revs game drew 19,000 fans which is very good considering the 48 degree blustery weather.
I watched a match between my beloved Tottenham Hotspur away at Wigan Athletic which drew only 16,000 and their game time temp was 77. The commentators, my favorites,
David Pleat
and
Jon Champion
chalked it up to the opening of the cricket season and perhaps a preference for Wigan residents to spend the day "in their backdoor garden." Yes, the English are very fond of their gardens but that is not the problem in Wigan, their fans are lukewarm and that club deserves to be sent down. The match ended in a tie, 3-3.
The Revolution look much the same as last year, the only notable missing player was Clint Dempsey who did the only sensible thing and packed his bags for Britannia and joined Fulham FC. The problem is that the Fulham club has barely played him and the club has been sliding downward to the point of potential relegation out of Premiere League and into the Championship League. No sweat off Clint's brow as Championship League is still ten times better than the backwaters of the MLS but Fulham would be well advised to play him. Fulham's manager, Chris Coleman, has been fired and maybe the new coach will employ this American asset.